This entire page and these Recovery Conversations are brought to us courtesy and with permission from On Our Own of Maryland, Inc.
© 2019. On Our Own of Maryland, Inc.
http://www.onourownmd.org
Welcome to Recovery Conversations, our new digital library of audio and video interviews about various facets of recovery. Come learn and be inspired by individuals across the state as they share their thoughts, stories, and wisdom.
If you are having trouble loading the video, hit the pause button and wait 10 seconds to allow it to buffer before pressing play again.
Video Interviews
Audrey – Audrey shares her experiences with co-occuring behavioral health challenges, the rewards of being a peer support specialist, and the importance of perseverance, faith, and peer support.
Kevin – Kevin reveals how he as coped with the challenges of being hearing impaired and having a mental health history.
Kim – Kim discusses her inspiring journey of recovery, the challenge of overcoming stigma, and the importance of faith, being of service to others, and giving back.
Lauren – Lauren shares her experience of being defined by her bipolar disorder and seen through limiting lenses, but later discovers the gifts of her identity.
Thomas – Thomas paints a picture of his journey of recovery from years of battling addictions, homelessness, and time in the criminal justice system to a life of wellness and purpose as the Executive Director of a thriving Wellness & Recovery Center.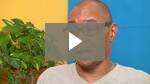 Bunky – Bunky shares his poignant story of recovery and of overcoming internalized stigma. He shows us the importance of not giving up and of finding people who can help you help yourself.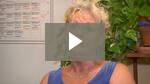 Jeannie – Jeannie, who is a nurse, shares her story of recovery from addiction to prescription pain killers and then street drugs. She highlights the medication-assisted recovery program and peer support that helped her beat it.
Bruce – Bruce shares his inspiring story of recovery from an 8-year addiction to heroin and pills. He discusses how a medication-assisted recovery program helped him to lead the fulfilled life he lives today.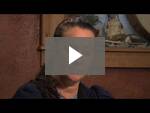 Culture – Cynthia Vice Cultural Competence expert Cynthia Vice shares her mother's unique recovery story as well as her own insights regarding the role of culture in effective behavioral health services.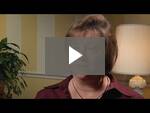 Disclosure – Kim MacDonald-Wilson Kim MacDonald-Wilson has played many roles in the behavioral healthcare system: provider, assistant professor, advocate, and consumer. She shares her internal struggle regarding self-disclosure.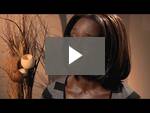 Trauma – Tonier Cain Tonier Cain, nationally known consumer advocate and trauma expert, shares her compelling story of unspeakable trauma, navigation through a broken system, and her ultimate recovery.